Mount Snowdon and Me
What an INCREDIBLE adventure!
I've just travelled back from spending the weekend in the beautiful Wales, climbing my very first Mountain 'Mount Snowdon', up and down, alongside my husband and little pug Mya. My heart, spirit, and soul has never felt more alive!
Mount Snowdon is approx 1,085 M high and took all threes of us about 7 hours to walk up and down. It would have took less time if we didn't have Mya and her little legs. But she done good! Many people felt inspired to see such a little dog compete this walk, especially as pugs have difficulty breathing. She did have the odd carry by my husband and me when it got too steep and rocky, but I can now say that our little Mya is the very first pug to conquer Mount Snowdon!
This is the first of three Mountains me and my husband will be climbing. From personal experience the ascent is so much harder than the descent...
The Ascent - There are three points which are enormously hard, very steep, and incredibly rocky. This is the time to push yourself to your limits...and then some, but once you make it past these challenges, the inner achievement is overwhelmingly beautiful! Not to mention the views!
The Descent - This doesn't take as long as climbing up, but is still a good trek. You become so focused on looking where you are stepping you can sometimes forget to look up! It can also be hard on your knees. I've slightly sprained my left knee which is in a support as I write, and slightly bruised my two big toes...but it was sooooo worth it!
There is a half way cafe to go toilet and get more water/snacks if you need. This is also a good time to take a well deserved break. Don't let it fool you into thinking you only have half way to go though, (in a sense you do, but it takes much longer than the first half) because the rest is where it becomes harder, stonier, and much more steep.
We had many, many stops along the way, whether it be for water, food, to take in the views and how bloody far we've already come, or just for Little Mya to rest her legs!
The views in Wales are truly breathtakingly beautiful, let alone the views whilst on the climb, and in all honesty they are a huge part of what keeps you going. Below are just some of the many pictures we took of the incredible sceneries;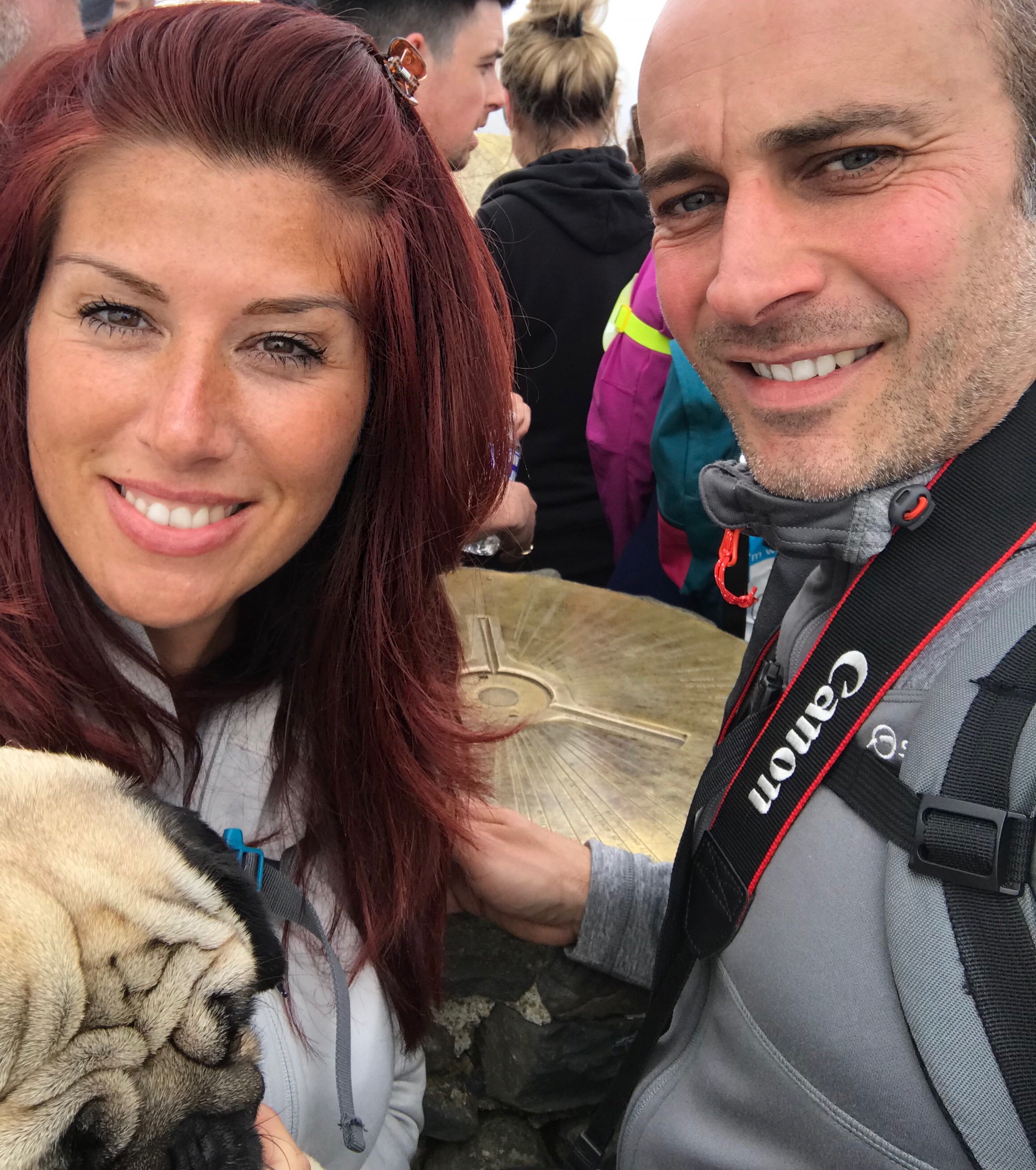 We were blessed to also stay at a beautiful little cottage 'Cyffdy Cottages' in Bala. Really cosy. A few things had to get sorted whilst we were there but the owners were extremely helpful and hospitable.
Not bad for a morning view!
Overall, the experience was truly incredible, awakening, spiritually connecting and very humbling to say the least, and sharing this experience with another heart by your side makes it even more beautiful. It's definitely bonded me and my husband closer, and Little Mya too!
Seeing Mother Earth at her greatest is one thing, but walking through her body, being so up close and personal to her majestic power, is another. If you truly want to conquer Mount Snowdon and get the best experience out of it, first you have to have a huge passion for nature, walking, mountains, and outdoors life, also climb it ALL, not just half. Be prepared, make sure your fitness levels are up to it and you have all the right equipment (comfy shoes is a MUST) and I promise you it will be one of the most incredible experiences you've had.
I can now officially say I have caught the Mountain climbing bug! Since the climb I seem to get natural rushes spreading out from my heart and throughout my entire body, making me feel more alive and free-spirited than I think I've ever felt in my entire life. I always share the importance of getting out with Nature and allowing her energy to fill you up until you are reminded of your own, well Mother Earths Mountains have just taken that to another, deeper, more profound level for me, and my heart is now beating for more!
I conquered Mount Snowdon...now bring on the rest!
Below is a little video of me sharing my experience straight after the climb...